Ultrathin Veneers are considered as one of the best cosmetic porlain veneers now.
Dental veneers are helpful for most issues concerning unattractive teeth better, including crooked teeth, Chipped teeth, Cracked teeth, Spaced teeth, Discolored teeth, Misshapen teeth, teeth staining caused by high level of antibiotics, tetracylines or fluoride. Especially, this kind of dental veneers can be used for long term with suitable care.
Accuracy and Delicacy in each detail, it is what patients can expect from dental veneers. Not only they help you look radiant but also have a beautiful smile with Ultrathin Technonogy according to international standards.
Advantages:
– Gum tissue tolerates porcelain well
– Dental veneers do not change colors over time
– The whole experience is pain free
– This is one of the most comfortable dental treatments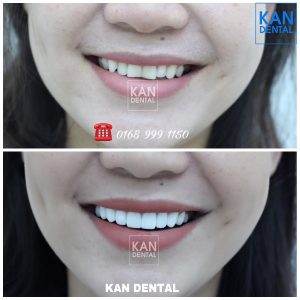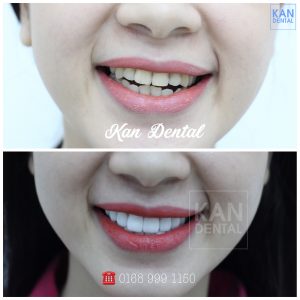 ---